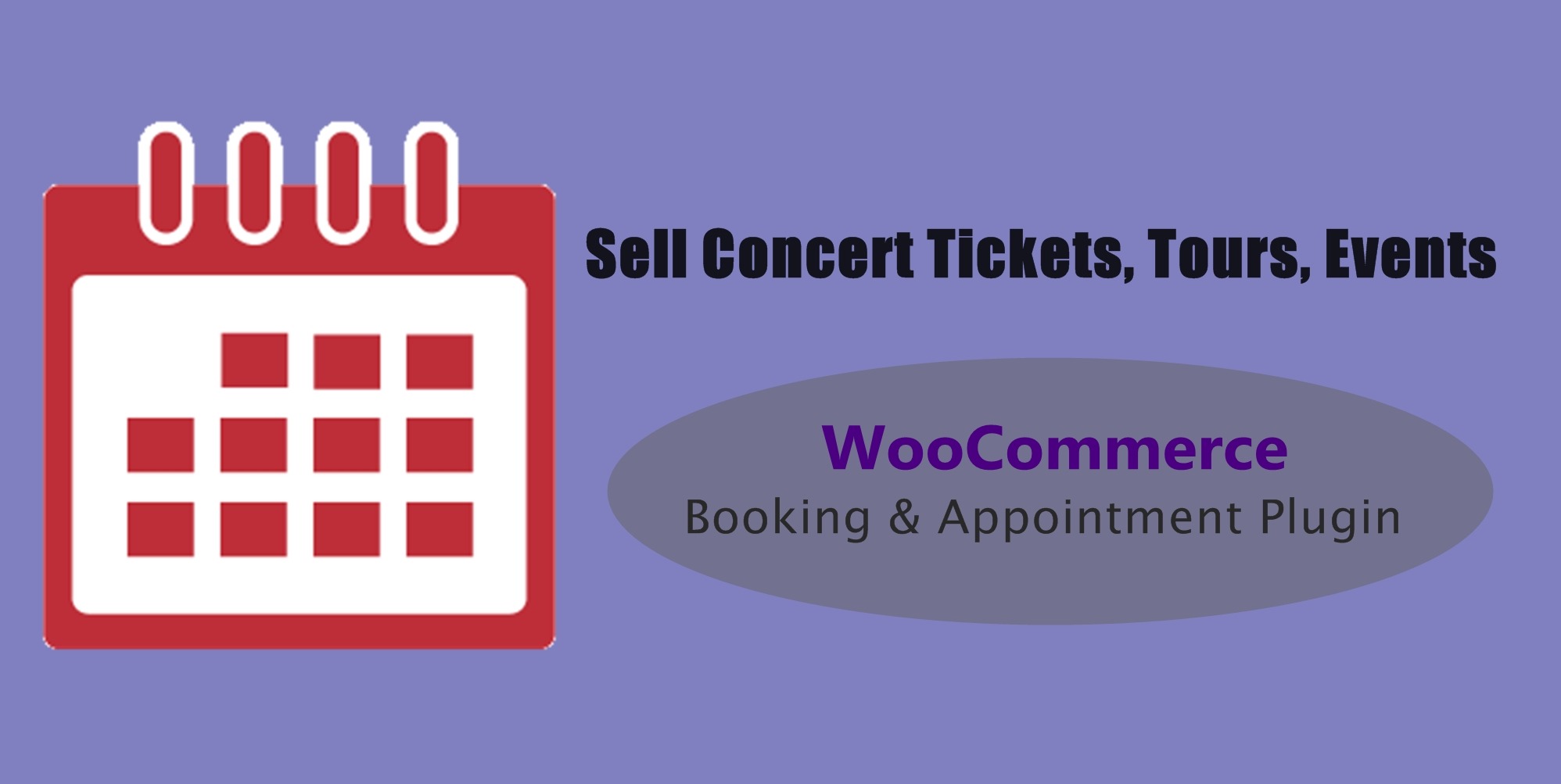 In this article, we will teach how to sell Concert Tickets, Tours, Events using the WooCommerce Booking & Appointment plugin with WooCommerce and WordPress. This plugin allows you to create booking and appointments for many activities before the scheduling.
Sell Concert Tickets with WooCommerce
Since concerts happens on specific dates, we only need to enter the specific dates booking setting where the concert is to take place. The Lockout Date after X orders settings lets who set the maximum number of tickets that are available for sale for each date. If the tickets are booked, the date will automatically be unavailable for taking any further ticket bookings.
The next thing is to give users a choice for seat. In the WooCommerce Booking & Appointment plugin, you can set the product as a Variable Product and add the necessary attributes and WooCommerce variations to it.
WooCommerce Variable product is helpful which can be used for hotel bookings. You can add fields like number of adults, number of kids, and etc.
There are four (4) types of seats added: Front, Top, Botton & Sofa. Enter them in the Values(s) field and if it's already saved, go the Variations tab to add the price for each seat type.
Under the variations tab, you can see prices and we have set the prices as:
Front: £100
Top: £150
Bottom: £75
Sofa: £200
Once published, this is how Concert Product would appear.
Sell Tours with WooCommerce
First, you need to select Enable Booking Date and select booking method as Recurring Weekdays. Then, select all the weekdays when the tour will be available and you can add the weekend price from the Special Pricing section.
The Lockout Date after X orders setting works the same as describe above.
The case of screenshot below, the weekend price was set to $150. Select the day and enter the price for that weekday and click on Add Special Booking. From the Regular price or Sales price fields in WooCommerce, the price for other regular weekdays was set to $100. If the Tour product is saved with above settings, you will be able to see the original price was displayed as $100. By selecting 27th June 2015, Saturday, it will charge $150 for that date instead of the regular price of $100.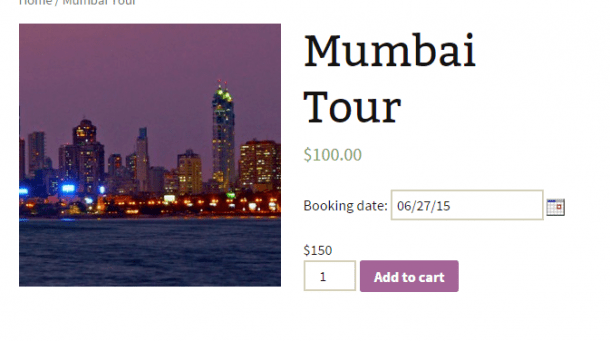 This will takes three (3) minutes to set up.
Sell Events with WooCommerce
In selling any event with WooCommerce Booking & Appointment plugin will take place on particular days just like selling concert tickets.
On the screenshot, the user selected 20th July from the two dates for the event where user can select anyone from both choices depending on his/her convenience.
This will take three (3) minutes to setup.
If you like the plugin, you can purchase it at Tyche Softwares.